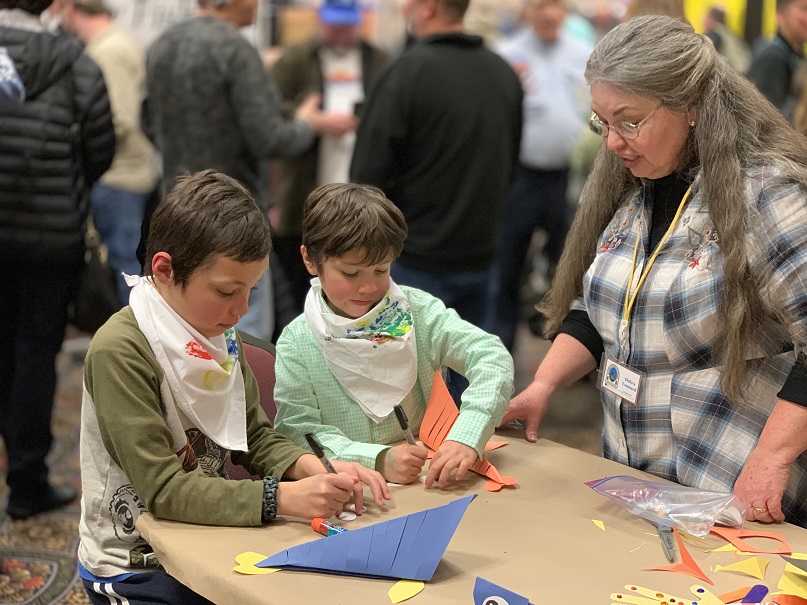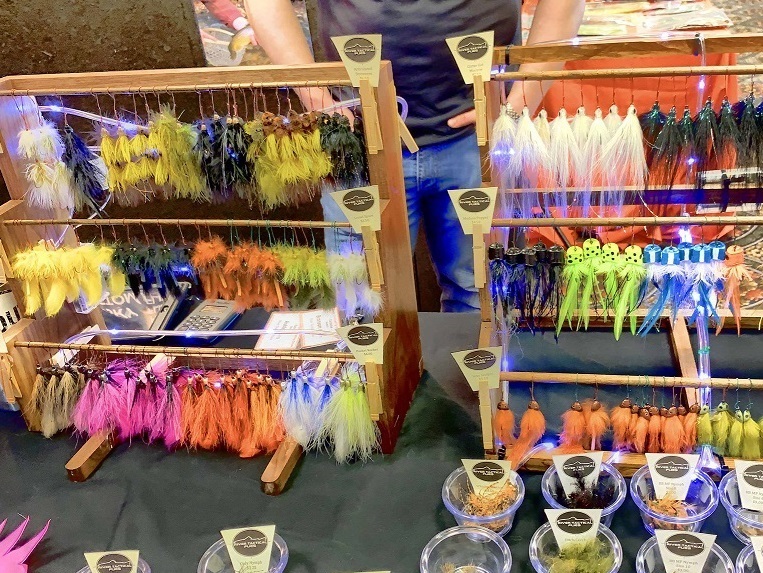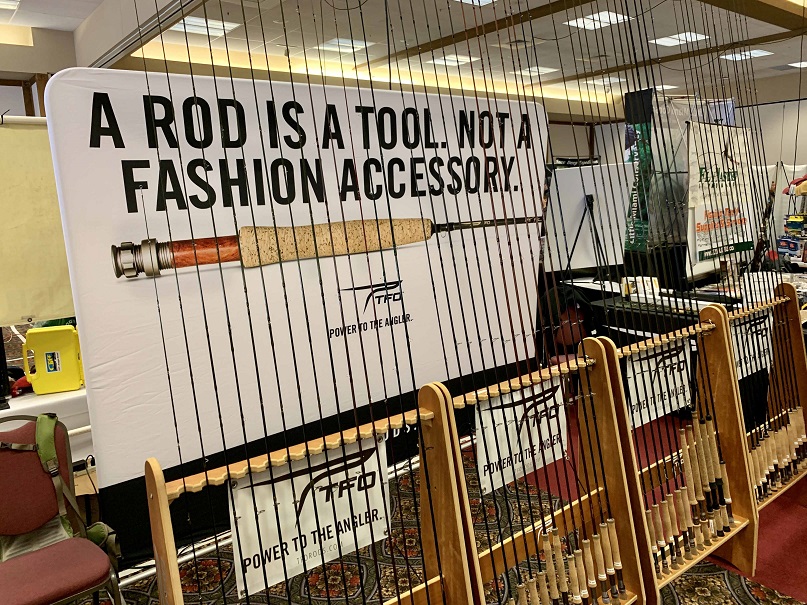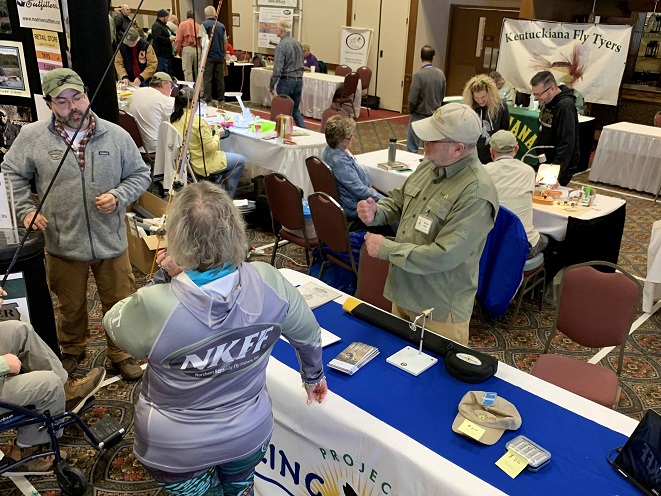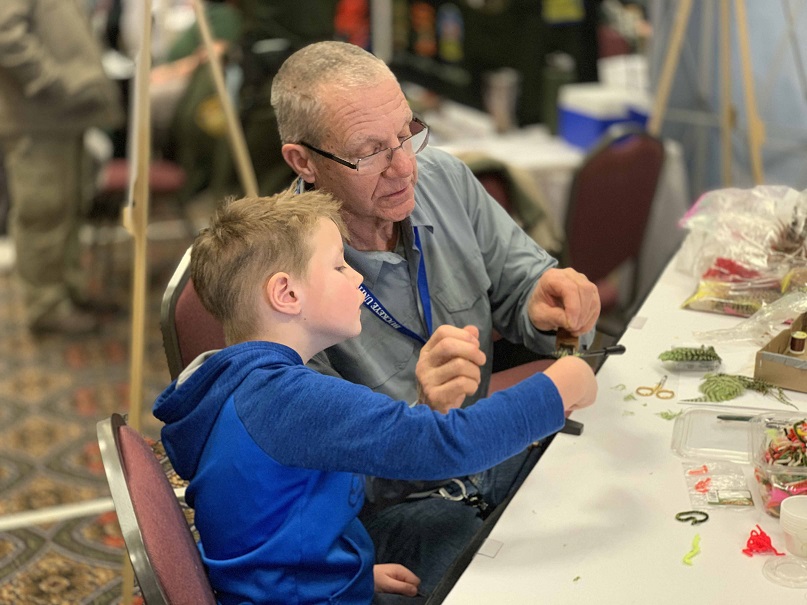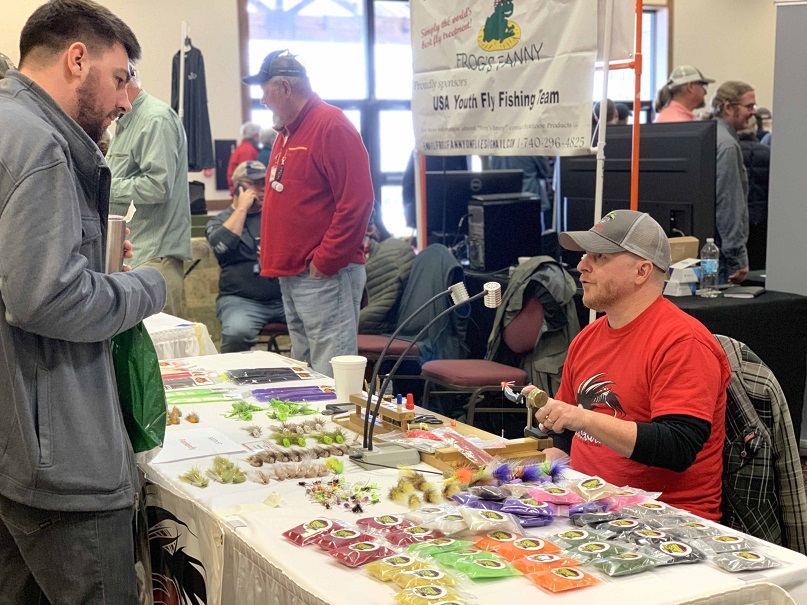 all photos above courtesy of
David French Photography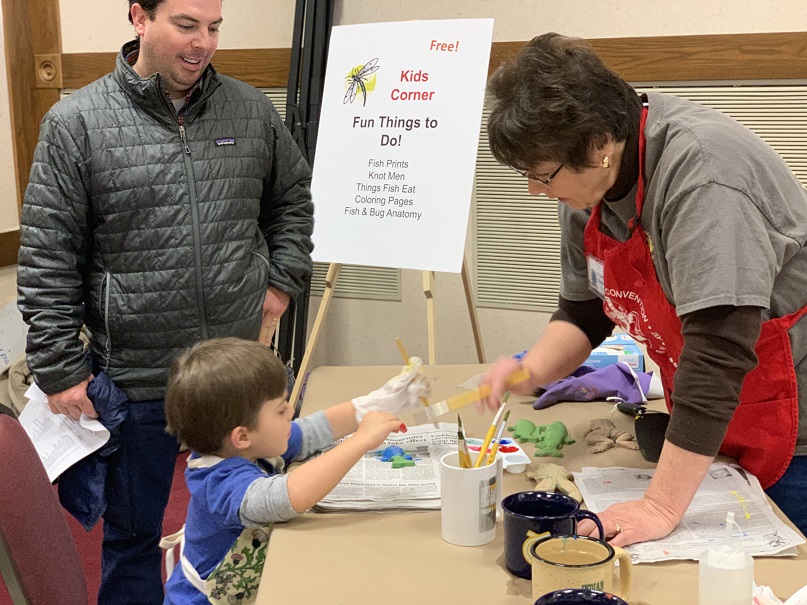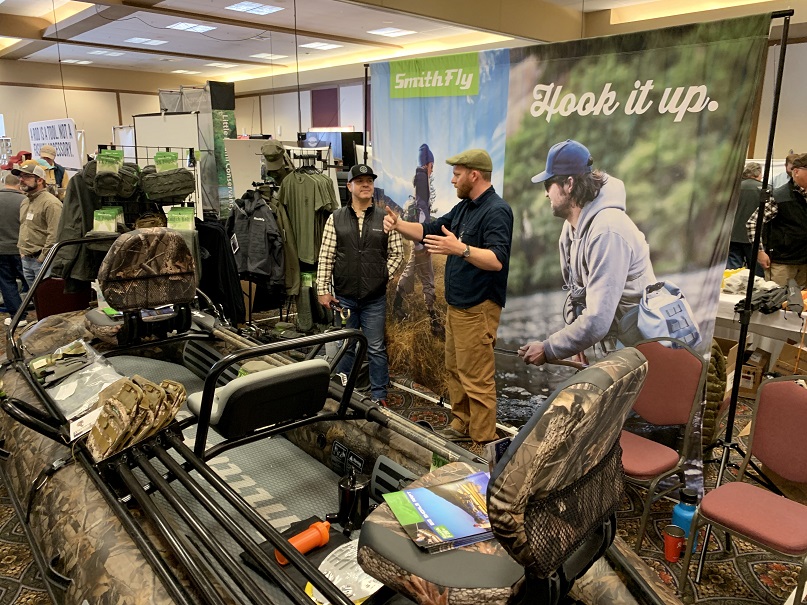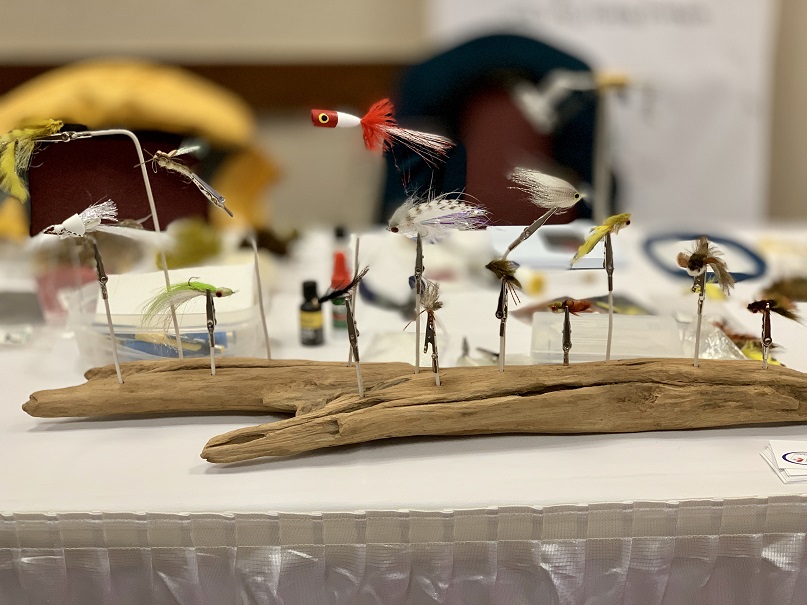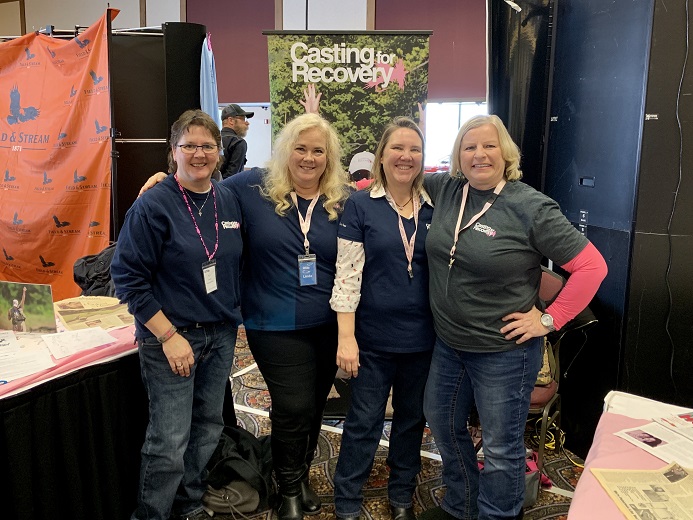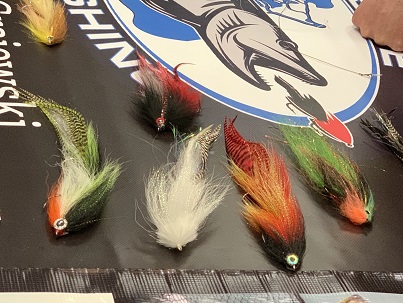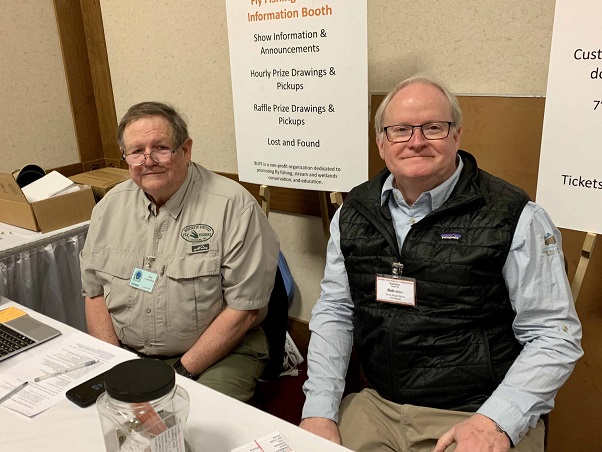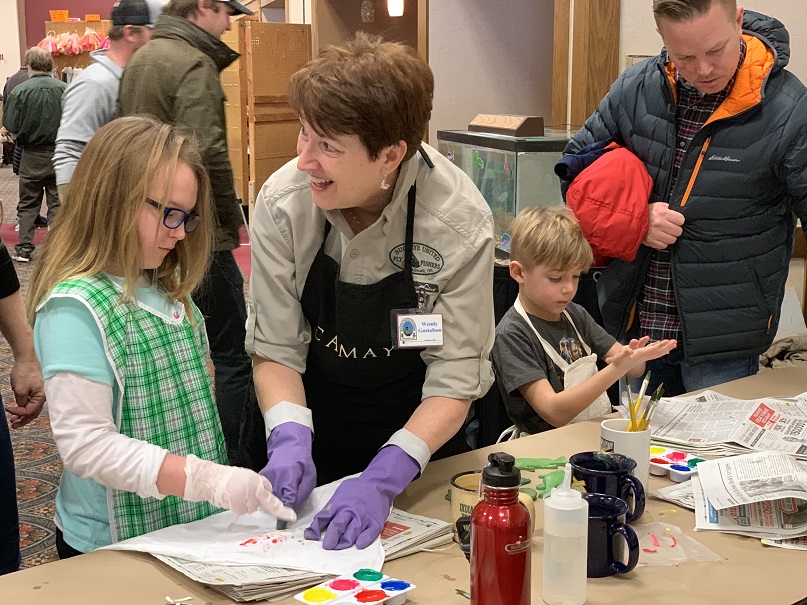 all photos above courtesy of
David French Photography

Welcome to the
2023 Greater Cincinnati Fly Fishing Show!
Buckeye United Fly Fishers will host the annual
Greater Cincinnati Fly Fishing Show
Saturday, February 4, 2023
9:00 a.m. - 4:00 p.m.

At our great venue in Eastern Cincinnati

Oasis Conference Center
902 Loveland-Miamiville Road
Loveland, OH

View the Show Brochure

Register for Fly Tying Workshops
Public Welcome!

---
Admission $10 per person at the door
Scouts in uniform - FREE
Kids 12 and under - FREE
Parking at the Conference Center - FREE
Over 21,000 sq ft of exhibition, demonstration, and presentation space
Something for all fly fishers - from beginner to advanced
Over 75 exhibitors - vendors, fly tiers, DNR booths, and others
Educational fly fishing speakers
Casting Pond - instructions and/or try out a rod from one of the vendors
Fly tying demonstrations and Beginners Tying Booth
FF101 - Beginners fly fishing Q&A session
Women's Fly Fishing Forum
Kids area with fun things to see and do
Fishing guides and fishing lodge representatives
Canoes, kayaks, pontoons, and other watercraft
2 Raffles
Door prizes
Friday Fly Tying Workshop
Expanded snack bar - deli sandwiches, burgers, dogs, chicken, salads, soda, water, coffee, beer, cookies, candy, popcorn and more
---



Directions to Oasis Conference Center

Google Map
39° 14' 22" N 84° 14' 49" W


---
Area Leaders Page
Buckeye United Fly Fishers is a 501(c)(3) organization whose mission is
"promoting the sport of fly fishing through education and conservation"
-- Featuring --


George Daniel
Featured on Flylords Fly Fishing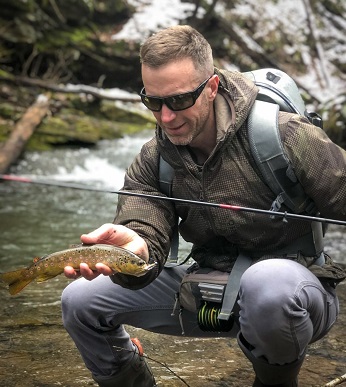 George began fly fishing at age six in Potter County, Pennsylvania. Growing up along a native brook trout fishery designated as a "kids only section" and, being the only kid in the village who fished, George was able to fly fish and practice a lot, so he developed a true passion for it. Through his early teens, much of his fly fishing knowledge was self-taught. However, when George was 14, his family relocated to central Pennsylvania, where, at a local fly shop, he found himself talking to his fly fishing idol, Joe Humphreys. Joe kindly took George under his wing and began providing him with his first, formalized fly fishing instruction. George credits Joe for the bulk of his knowledge, but also graciously acknowledges many national and international fly fishing professionals who have worked with him during the past.

Later, George had an opportunity to try out for Fly Fishing Team USA in Bend, Oregon. After qualifying for the team, George had the opportunity to compete in five World Fly Fishing Championships, coach both the US Youth Team and Fly Fishing Team USA in four World Championships. During this time, George has had an opportunity to travel the globe and learn from many of the best anglers in the world. George is a two-time US National Fly Fishing Champion and was ranked as high as 5th in the world.

George's true passion is in fly fishing education. He appears at clubs and fly fishing shows around the country, where he conducts lectures and seminars. He also logs more than 280 days a year on waters near and far.

George is not only the author of two highly regarded and best selling books, he has also published articles in Fly Fisherman, American Angler and Fly Tyer magazines. His most recent book, Nymphing: New Angles and Tactics was recently released.

George is an ambassador for a number of fly fishing companies including Orvis, Tacky Fly Boxes, FlyCraft Boats, Regal Vises, Golden Trout Lanyards, and Loon.

Currently, George is an adjunct professor at Penn State University, teaching the legendary angling courses his mentor Joe Humphreys taught for years. He also operates a full-time guiding and fly fishing educational service called Livin On The Fly.
background image provided by backgroundcity.com